Part of an ordnance survey map shows 1938 the situation and extension of the airport.
Are take-off building and hangar at the southern edge to recognice directly by the street to town Stollberg.Coordinates: 50 48'35''N , 12 53'20''O
Height of Airport: 356m.
Extent:1050m Northeast/Southwest, 400m Northwest/Southeast
Roll fied size: 900 x200m
Surface:grace on a loamy reason. The ground rises of the southwest to the northeast.
From the book: "Flugplätze der Luftwaffe 1934 - 1945" Part 2 - Saxony, Author: Jürgen Zapf,
Publishing house: VDM Heinz Nickel,Germany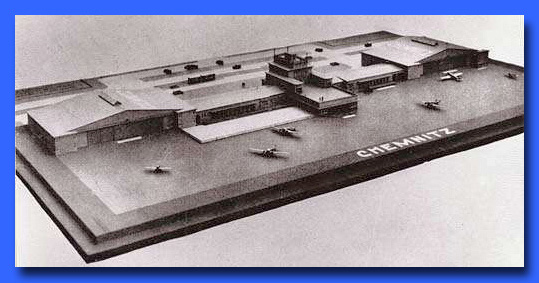 Projekt der Chemnitzer Architekten Müller & Schwab (BDA), 1925